Before you put any down payment to any property, and think of getting the loan from Pag-ibig Fund, please be aware that mainly, your loan entitlement will be assessed against your Disposable Income.
This table may vary in time, but can be used as a basis on how much you can borrow with your current income:
Pag-Ibig Financing Loan Entitlement
VERSUS Your Disposable Income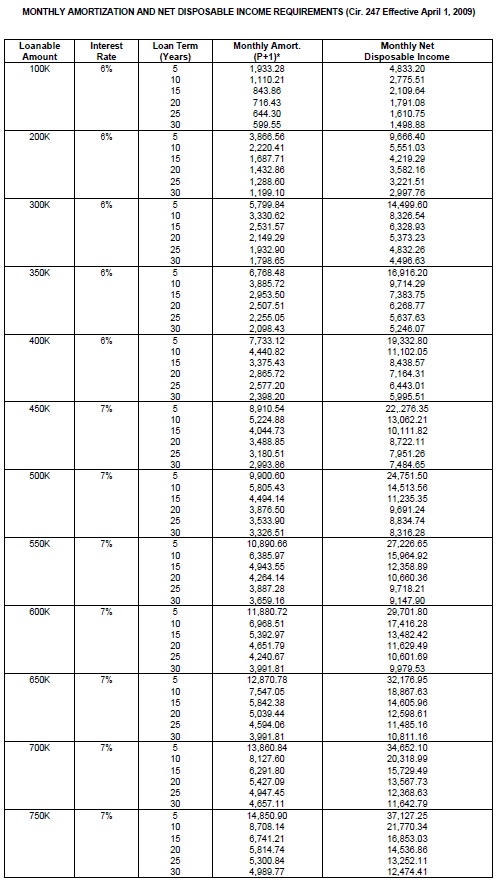 After determining on how much you can borrow, try to calculate on how much you can pay for the monthly amortization.
Click here to access the
Then, after you have determined on how much your monthly re-payments are, then, that's the time for you to 'Window Shop' properties that you can afford. After all, let's be realistic. We all want to have a big and beautiful house for our family, but, it is important to estimate, that you really can afford it.
And that's why we're here – to assist you along the way of achieving YOUR Dream House, and yet, not sacrificing your lifestyle that much.
Reference:

Table – Pag-Ibig Financing

Logo – Pag-Ibig Fund